Fellow, Foster America
Departamento de la Familia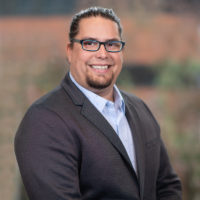 C.J. Acosta is the current Foster America fellow for Puerto Rico, working with the leadership at the Departamento de la Familia in the creation of their Families First PR team, plan, and implementation. Before innovating in child welfare, he used to do the same in the tech industry where he co-founded a revolutionary tech enabled marketing research startup, later acquired by the industry leader in San Francisco.
Throughout his startup journey, C.J. held both founder and management responsibilities which provide him with a unique skill set that has been put in the service of Puerto Rico since returning home about three years ago. Initially working in corporate innovation, he shifted gears after several natural disasters hit the island, to work with NGOs and family foundations in disaster recovery and later economic development by developing sustainable startup ecosystems throughout the island.