President and CEO,
The Children's Village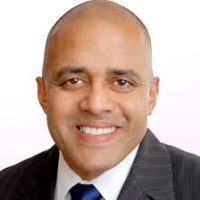 Dr. Jeremy Christopher Kohomban is the President and CEO of The Children's Village and the President of Harlem Dowling. The Children's Village, founded in 1851, and Harlem Dowling, founded in 1831, provide a broad continuum of residential and community-embedded programs, serving 15,000 children and families each year. Dr. Kohomban is an author, sometimes an activist, and always a pragmatic leader. He has played a lead role in the family support and residential treatment reforms that are transforming children's care. Dr. Kohomban is driven by the belief that every child, regardless of age, deserves a family, and he is outspoken in his recognition of the social justice antecedents that drive child welfare and juvenile justice.
Under his leadership, The Children's Village, the nation's oldest and once the largest children's residential treatment center, has been transformed into a national model for community-embedded family support. He is chair of the Human Services Council of New York, the national co-chair of the Children Need Amazing Parents (CHAMPS) campaign, and a Trustee of Save the Children. Dr. Kohomban is a graduate of Emporia State University, Kansas, and holds a master's degree from Long Island University, New York, a PhD from the School for Business and Leadership at Regent University, Virginia, and a LittD (Honorary Doctor of Letters) from Mercy College, New York.